Radio Dublin Bar. This cozy Irish pub is located in the heart of Hoi An. A hot spot for tourists and Expats. Radio Dublin offers western food, cocktails, a wide range of spirits with craft beers on tap. This business is for sale in Hoi An, and is newly listed.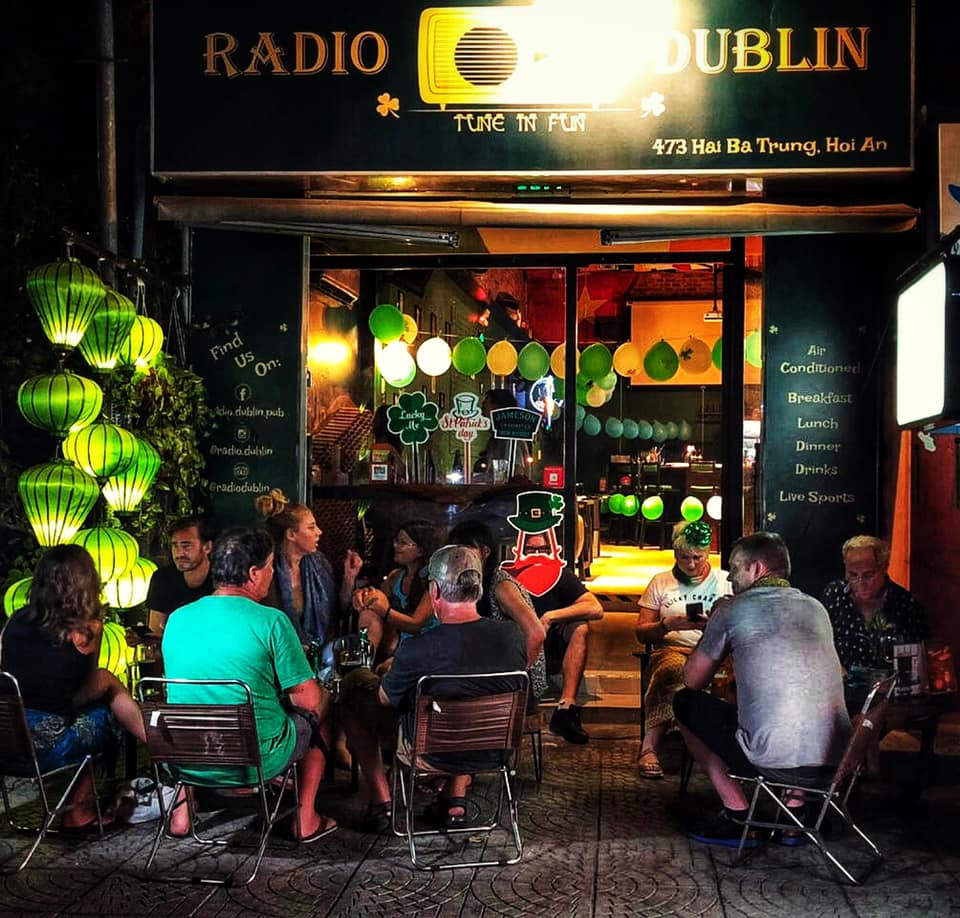 Sale Price: $30,000
Property & lease contact

11,000,000 VND per month.
June 2019 – June 2022 (extendable)
98 sqm
LLC Business Established on 13/08/2019

Licences

Alcohol license
food hygiene certificate.
fire safety license
100% foreign owned business. (IRC & ERC)

P&L

The business is making a positive turnover, however it has been fluctuating during Covid times. From 6,000,000 – 60,000,000 vnd Net profit.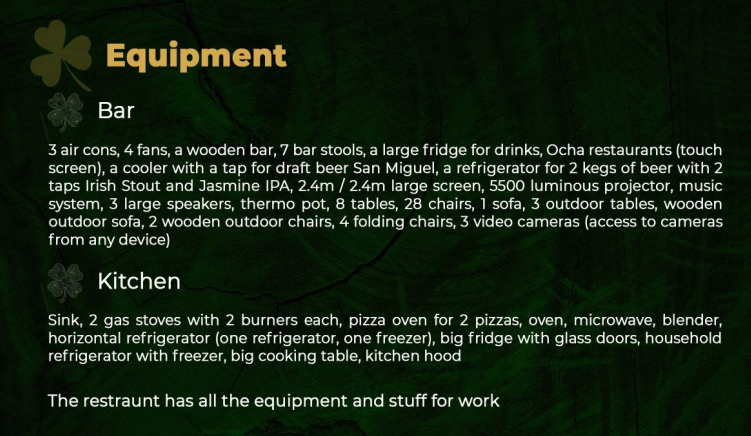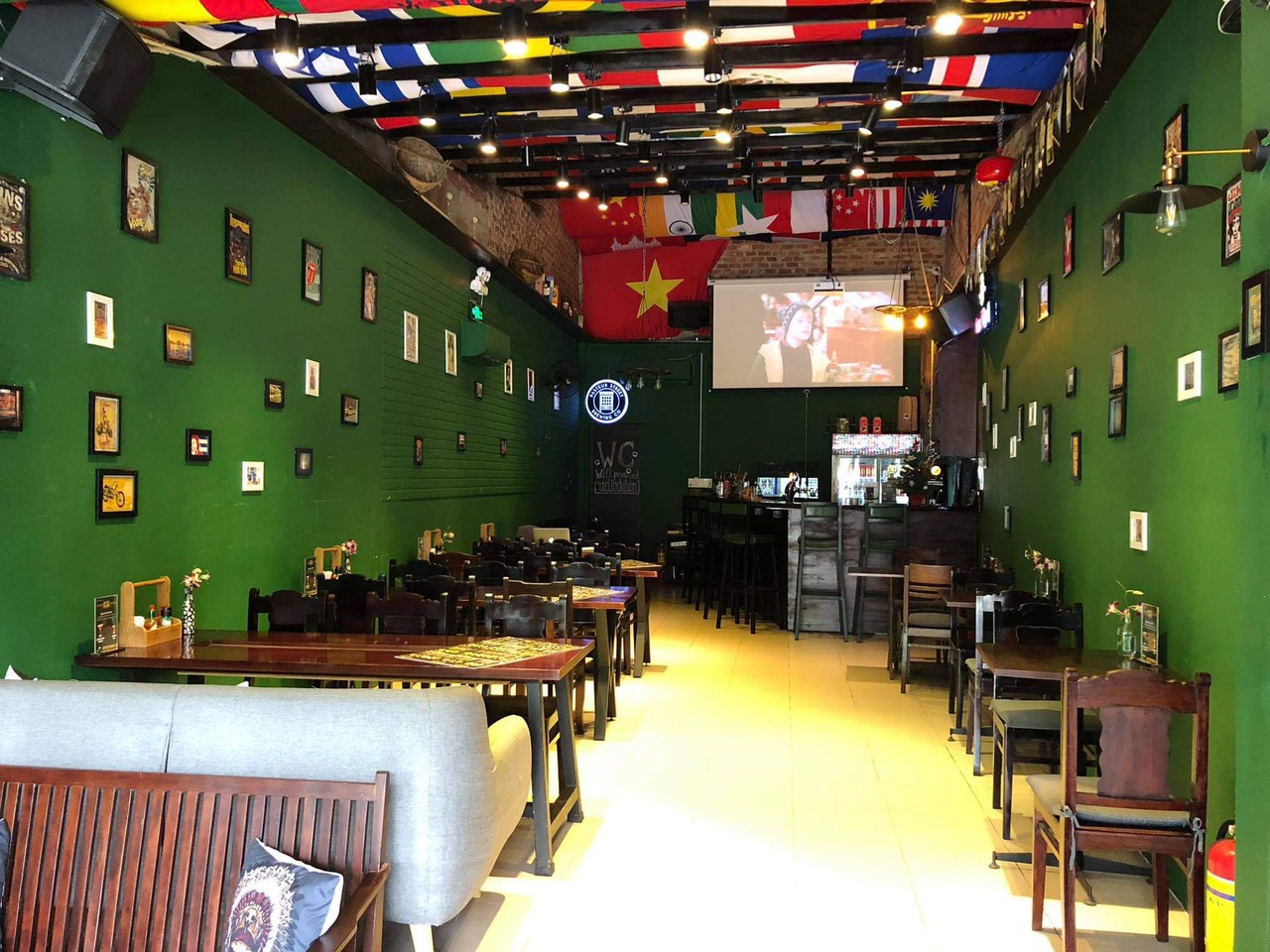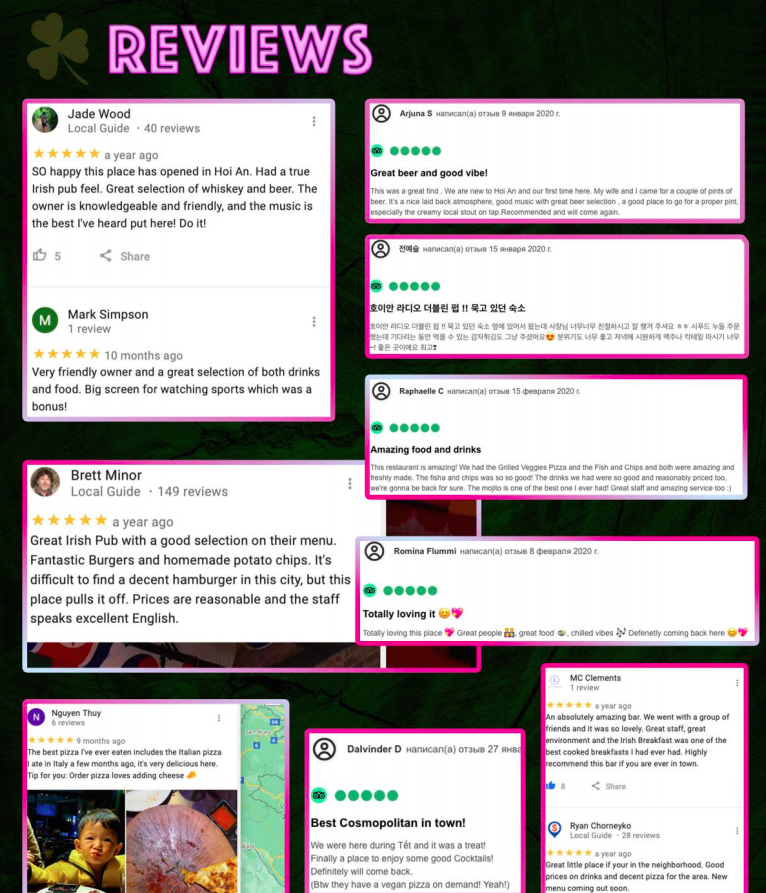 The Target audience at Radio Dublin bar is primarily expats and tourists, this business has generated a lot of good reviews on Facebook, TripAdvisor and other platforms.
Business for sale in Hoi An: Radio Dublin CO, LTD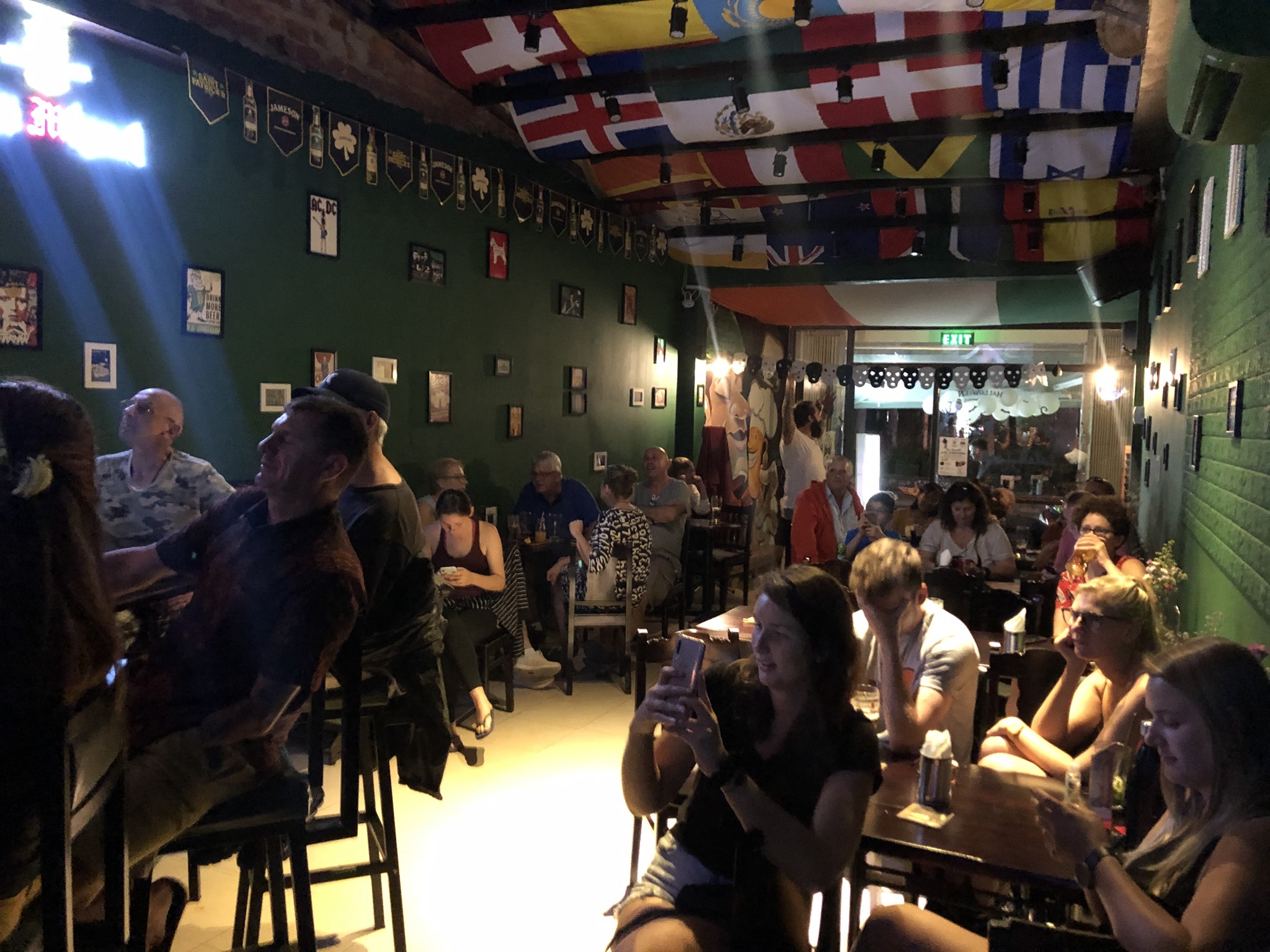 This business is a foreign owned LLC company which means it will be easy to legally acquire this business and to become the new owner. Owning a foreign owned company will also allow you to become a long term residence here in Vietnam. Contact our team for any information about the visas.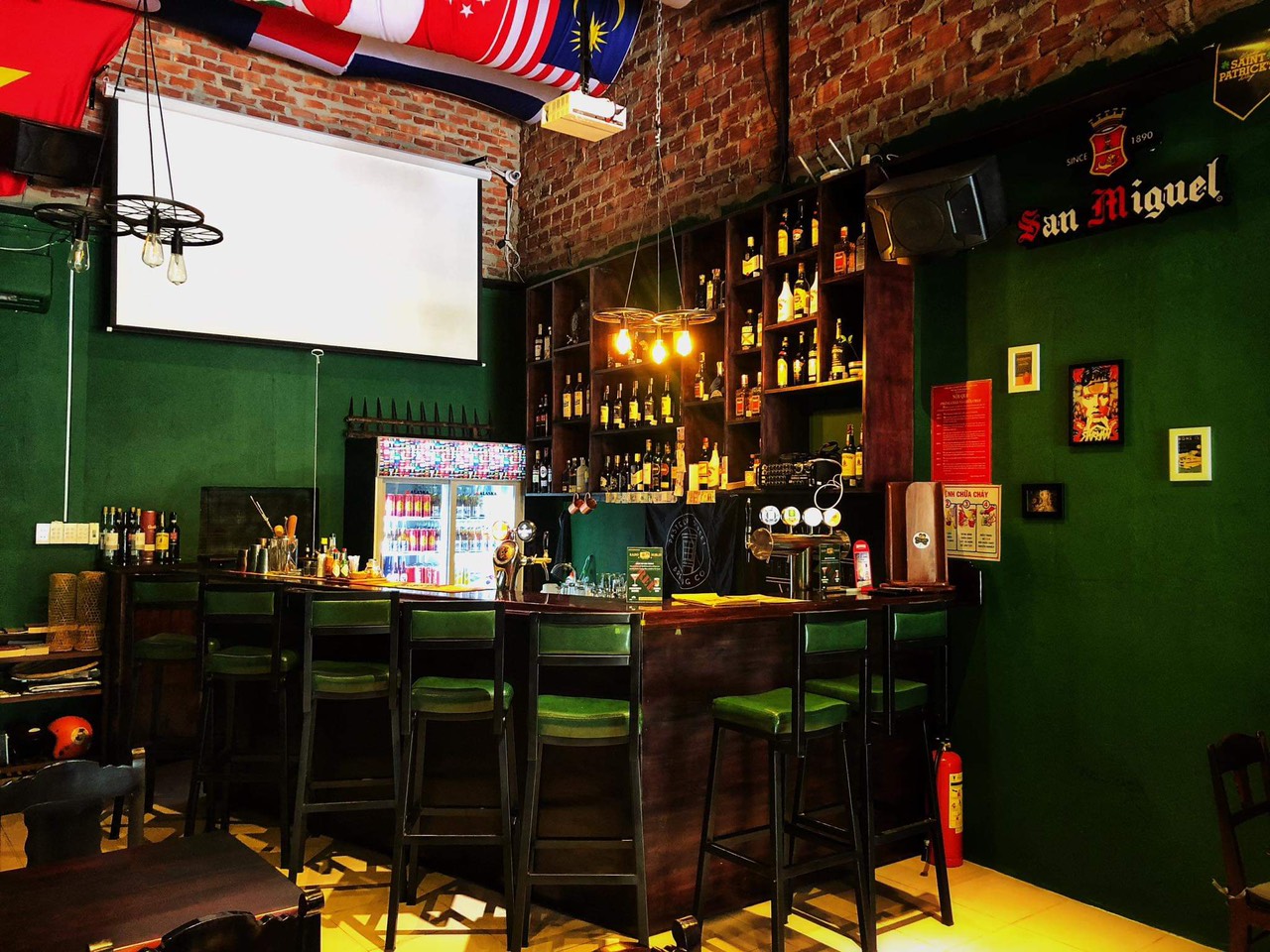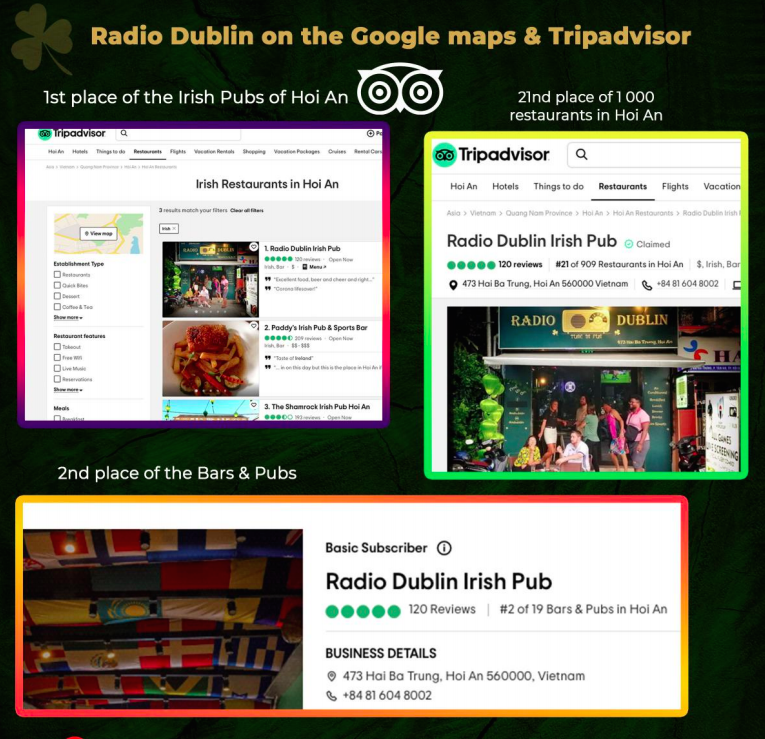 ---
Want to know more information?
If you would like to know more about Radio Dublin Bar don't hesitate to contact us. We can send you the financial reports, business insights, Business performance, Legal set up & structure and any other information about this business or acquiring the business.
---
If this business does not tickle your fancy, click here and take a look at some other businesses for sale in Da Nang and Hoi An. Don't forget the Bizlen™ Team specialise in business start up and consulting in Vietnam. So don't hesitate to ask us any questions. Furthermore we will guide any of our clients to conduct thorough due diligence and share our experience, legal advice and our experts opinions about each business for sale.
You can contact us directly.
Bizlen.Team@gmail.com
(WhatsApp, Viber, Zalo.) +84 354 900 977