What is on offer?
The pub's has is nicely decorated with colorful paintings, the entrance area is decorated by an local artist in a street art style, a bright ceiling made of flags of the countries of the World.
98 square meters of floor size.
Western food, cocktail card, wide range of spirits and craft beers.
41 seats inside and 10 outside, full capacity is over 100 guests.
Fully furnished (air cons, fans, wooden bar, bar stools, fridges, tables, chairs, sofa, 3 CCTVs, 5500 luminous projector, Ocha restaurants touch screen, 3 large speakers, music system and others).
Fully equipped kitchen: sink, fridges, 2 gas stoves with 2 burners each, pizza oven, microwave and others.
The lease price per month is VND 11,000,000 and there is around 3 years left on the current lease (extendable).
Monthly P&L Statement and company presentation are available upon request.
=> Overall, this is a turnkey business: asking price = VND 466,500,000.
Click here for more businesses for sale listings.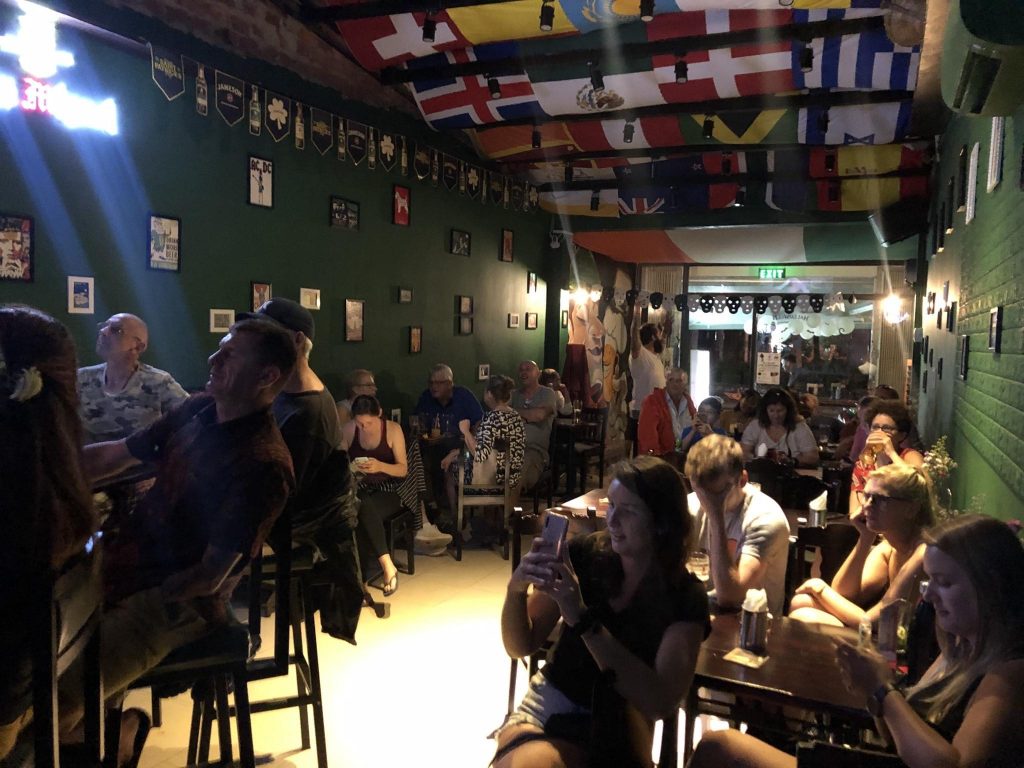 Key selling points:
A. Outside advantages:
This stylish pub is centrally located in of Hoi An city, at the crossroad between 2 traffic lights, the tourist transport has a parking lot right in front of the pub. Also near the Cycling Tourist Route (the most famous tours in Hoi An).
Has no competitors within a radius of 500 meters.
Lots of walk – by and drive – by audience.
More than 20 popular hotels are located within a radius of 100 meters. The owner worked with a staff of these hotels and they do recommend this pub to their guests as a place for lunch or dinner. The owner also provide their advertising coupons and business cards at the reception of each hotel to make it easy to find the pub.
There is a time restriction for bars and restaurants located in the Old town. But this pub's location allowed the owners to work without restrictions.
B. Inside advantages:
Alcohol sales license,Food license, Fire license.
There are 3 air-cons in the pub for the hot summer season which is rare to find amongst the restaurants in Hoi An
Owners have contracts with the popular delivery services such as GrabFood, Now, Foody in Vietnam, which provide up to 10 orders per day.
Optimized power consumption.
Most profitable conditions from suppliers, which makes it possible to earn more.
Deferred payments.
Fully equipped, turnkey business.
Current owners are moving to another country so they want to sell this pub to new owners make full use of its potential.
This business is currently 100% foreign owned, which is a good sign for foreign investors looking to acquire it. This is something that is more and more difficult to find in Hoi An.
Click here for more businesses for sale listings.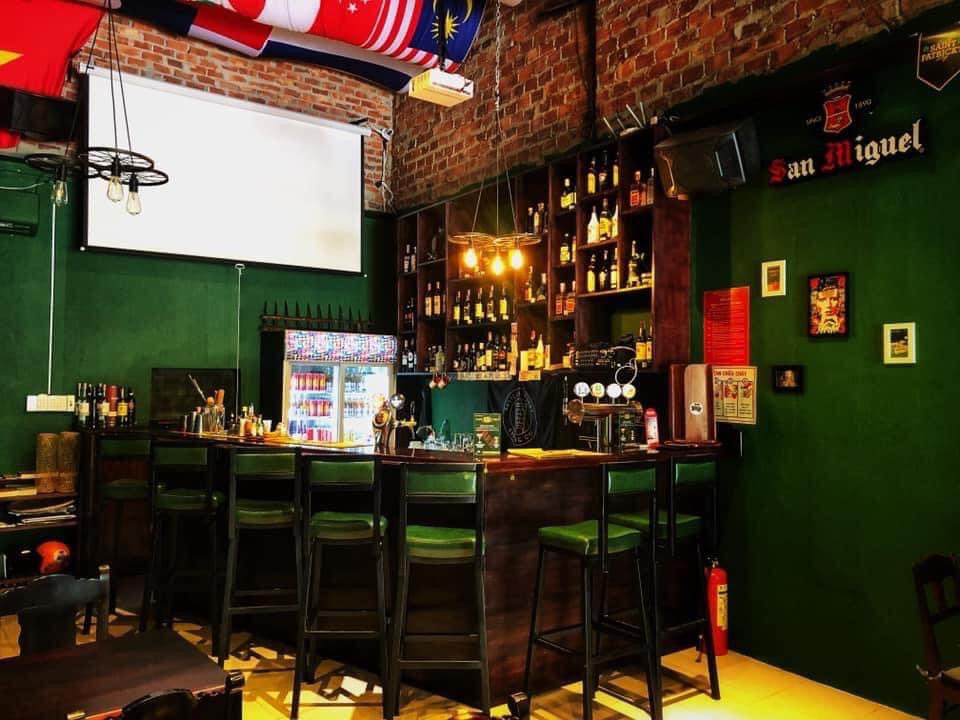 Potential:
Why Hoi An City?
This is a UNESCO World Heritage Site,
Over 3 million tourists visited Hoi An every year before Covid,
This town attracts people from all over the World,
All tours of Central Vietnam start in Hoi An,
Hoi An streets are jam-packed with tourists all year round,

Vietnamese and foreign expats love good food and drinks, and they are willing to spend money for quality time at a great bar.
Foreign ownership:
In Vietnam, it is possible for a foreign individual or company to purchase a 100% foreign owned pub. Our Bizlen team can advise you in more detail about how this works in practice. We can also help you with the legal / administrative side of the acquisition. If you have any questions about foreign business ownership you can contact us directly either via Facebook, WhatsApp, or e-mail.
Click here for more businesses for sale listings. 
---
Want to know more information?
If you would like to know more about this business for sale, do not hesitate to contact us via:
Bizlen.Team@gmail.com
(WhatsApp, Viber, Zalo.) +84 354 900 977
Click here for more businesses for sale listings.