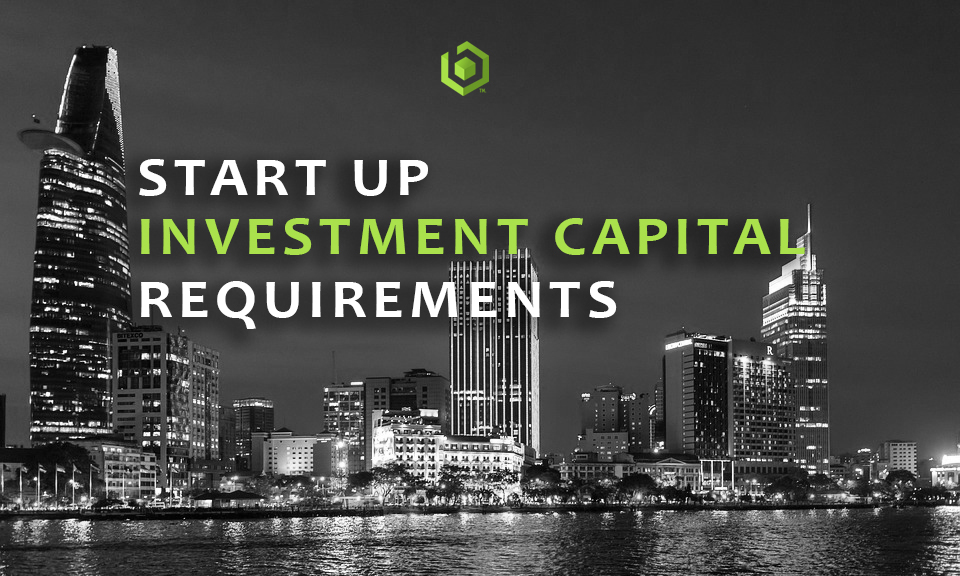 It is one of the questions that we hear the most from our Bizlen™ Clients: What are the investment capital requirements in Vietnam for my foreign owned company?
What is the capital investment and why is it needed?
In short, the capital investment is an amount of money that must be put into your company that can be spent on business expenses. This is a requirement from the DPI / government to show that your capital matches your business plans.

First of all, it is important to mention that there are two types of capital requirements. One is related to visas and temporary residence cards (TRCs), and the other one is related to your company registration approval.
---

1) Visa capital requirements
As from 1 July 2020, the maximum length of your investment visa / TRC is directly linked to the amount of your investment capital requirements in Vietnam.
Meaning that any investment amount under VND 3 billion (USD 135,000) allows you to obtain a so – called "DT4" visa with a maximum duration of 1 year. And any amount between VND 3 billion (USD 135,000) and VND 50 billion (USD 2,150,000) allows you to obtain a so – called "DT3" visa and TRC with a maximum duration of 3 years.
These rules are the same, everywhere in Vietnam. For more information, please have a look at our Bizlen article / YouTube video about the new visa rules.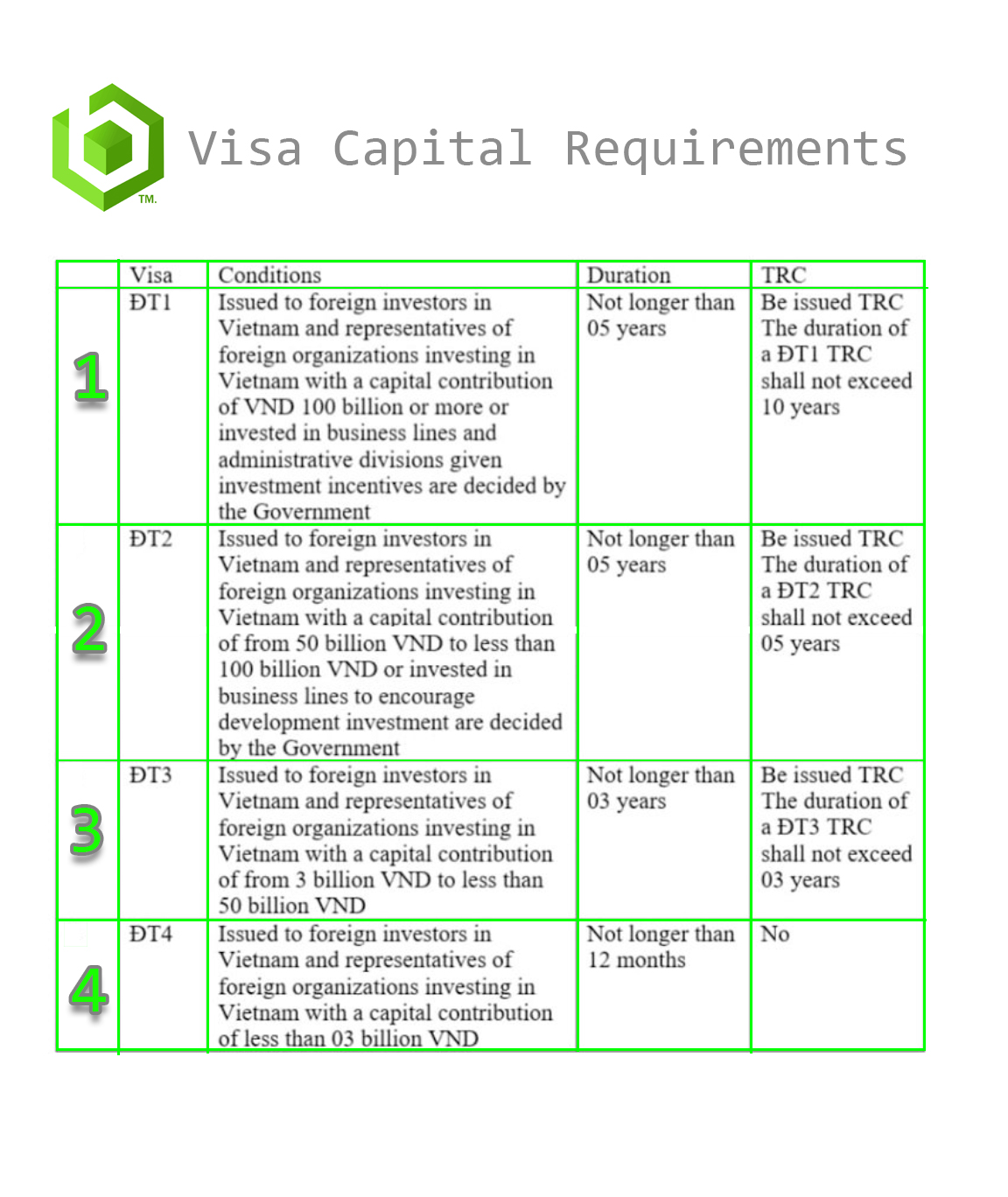 ---
2) Business Registration Capital Requirements
The second category of investment capital requirements in Vietnam relates to the approval of your business plans. With a few exceptions (for example real estate = VND 20 billion, and security services = USD 1 million), there are no black and white rules for this.
We always advise our Clients that the Authorities want to see that you are serious about your business plans. And that your proposed capital investment can at least support your business for the first 6 months to a year.
This obviously leaves the Investment Authorities with quite some room for discretion when deciding whether or not your investment capital is sufficient. And this has led to different Authorities in different Vietnamese cities and provinces applying different practical policies.
With Bizlen having experience with foreign company registration all around Vietnam, we can see a general trend that the minimum capital requirements are more flexible and lower in Hanoi and HCMC (USD 10 –  15,000).
And that they are more strict in Da Nang and Hoi An (> USD 22,500). These unwritten policies keep changing, so please do not pin us down on these numbers. Important to keep in mind is that for a high approval chance, your proposed investment capital should always be proportionate to your business plans.
And it can therefore make a big difference to present your initial plans in a modest way. Later on, you can always expand your project.
?? Did you know that capital requirements are a lot less important for 100% Vietnamese – owned companies? We invite you to have a look at our Bizlen™ *article !!
---
3) How To Contribute Your Investment Capital
The investment capital requirements in Vietnam contribution consists of two steps.

Step 1: Before applying for your company registration, you must show that you have the capital available in your personal bank account. You could use a foreign bank statement for this purpose. But then it would need to be legalised by the Vietnamese Embassy / Consulate in the country of issuance. It is therefore often much easier to use your bank account in Vietnam, if you already have one.

Step 2: within 90 days upon your company registration, you must transfer the funds into your new company bank account. Strictly speaking, you will need to open a special foreign investment capital account for that. Some foreign investors choose to take a risk by not completing this second step (or only partially). But this is likely to cause you trouble later on. for example in the form of administrative sanctions, or when you want to adjust your project or renew your investment visa.

Can you withdraw the capital investment out of the company?
Your capital investment can be used for "business" expenses. Also keep in mind that your company will have both, a company bank account and also cash reserve. A cash reserve is money that is on paper still in your company but in cash. So that means you can withdraw the money from your company account in cash.

What if you don't have the required capital investment?
Finally, we often meet entrepreneurs and investors who do have the funds to register and run their business. but who cannot get the required investment capital together. In these cases, we can look together with you into the options of locally borrowing the investment capital in Vietnam. The other option is bringing a silent investor or a so – called "angel investor" on board of your business.

We hope that this article has helped you to better understand the investment capital requirements in Vietnam. If you have any further questions, or if you have any plans of registering your own company. let us know and we are happy to tell you all you need to know!
You can also take a look at our Youtube channel. It includes some explanations and content that you might find interesting.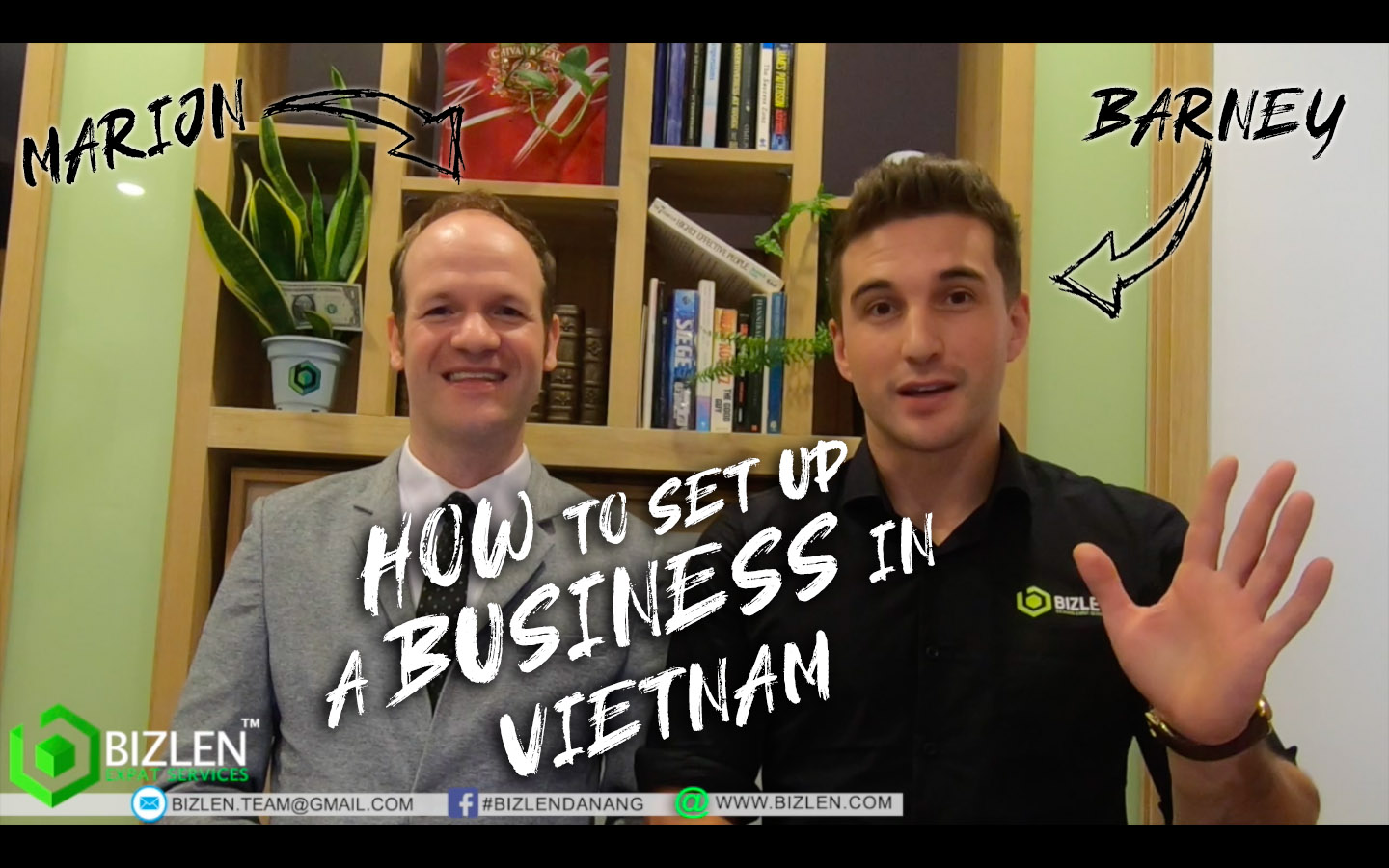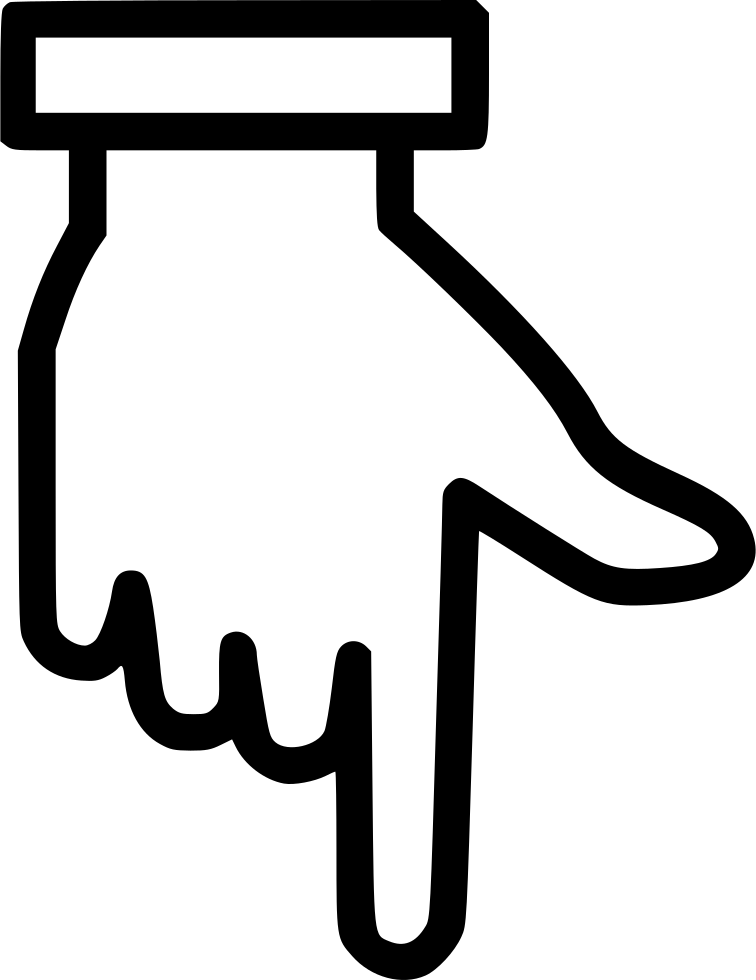 ---
If you have any questions about doing business in Vietnam, don't hesitate to contact us. Send us a Facebook message, Zalo, email or call and we will get back to you asap!
Bizlen.Team@gmail.com
+84 354 900 977