Why is Vietnam the best place to invest? More specifically why invest in Da Nang?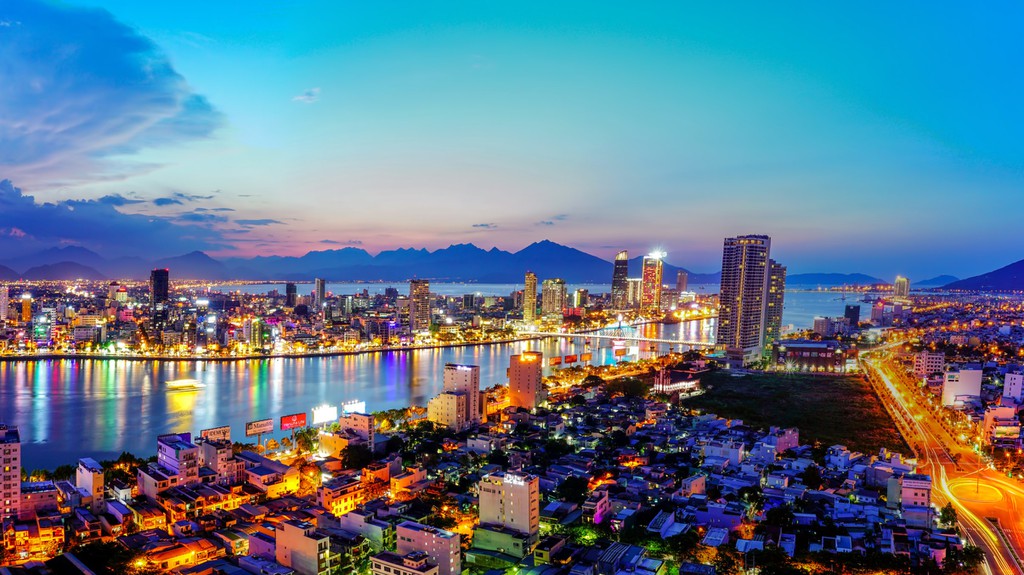 Vietnam itself is one of the most dynamic emerging countries in Asia. Strong economic growth rates have been a common feature of the Vietnamese economy since the 1990s.
Overseas firms are attracted by Vietnam's population of over 87 million, supporting a strong young workforce that has also seen an increase in disposable income in recent years.
The Government has pursued strategies to join several free trade agreements including the Comprehensive and Progressive Agreement Trans-Pacific Partnership (CPTPP) already in effect and the EU – Vietnam free trade agreement.
According to the World Bank, Vietnam is now ranked 36th largest in the World as measured by GDP (Gross Domestic Product) and 23rd largest in the World as measured by PPP (Purchasing Power Parity)
2 billion USD = GDP
GDP per capita = 2,566.60 USD
Growth rate of the GDP = 7.1% in 2019 similar to 2018 and has one of the fastest growth rates in the World.
---
Like most of the World, Vietnam has been hit hard by the Corona virus but it has shown remarkable resilience. The macro-economic and fiscal framework remains good with an estimated growth rate of 1.8% in the first 6 months of 2020 GDP projected to reach 2.9% for the year.
---
The economy in Vietnam is based on large State – owned industries such as food, furniture, textiles, paper, plastic, tourism and telecommunications.
Interestingly, Vietnam is well on its way to becoming a key location for high-technology manufacturing, with companies like Samsung, LG Electronics, Nokia and Intel making multi-billion dollar investments into the country.
The pharmaceutical industry is also rapidly growing in order to deliver the Government's goal of achieving Universal health coverage, combined with a growing market of consumers who want accessible healthcare.
Other multinational companies in Vietnam include,
Unilever
Proctor and Gamble
IBM
Microsoft
Pepsico
Honda
Nestle
Abbott
---
REAL ESTATE IN VIETNAM
VIETNAM'S HOUSE PRICES CONTINUE TO RISE!
Apartment prices surge from a year earlier in 2019 by 27.5%
Hanoi Apartment prices rise by 4.9%
FOREIGN PROPERTY OWNERSHIP AND LAWS
Residential Housing Act (LRH) was passed in 2015 enabling foreigners to buy real estate with a limitation of no more than 30% of the units in condominium projects
Certificate of ownership is called the "pink book" and includes official proof of the property bought
Foreigners can buy properties with a tourist visa
The leasehold period is 50 years but can be renewed
To view real estate prices in Da Nang, you can take a look at our real estate website with easy to use search functions.
---
SUMMARY OF THE TOP 3 CITIES IN VIETNAM
–
HANOI
Hanoi is the capital of Vietnam and the second largest city. Alongside modern developments the city has managed to preserve the 'Old Quarter', historical monuments and colonial architecture. The city is a wonderful place to explore Vietnamese culture and tradition.
Hanoi is the political center of Vietnam rather than its financial hub, however there are many foreign businesses already well – established and therefore still a lot of potential in the property market.
---
HO CHI MINH CITY
Ho Chi Minh City is the most populous city in Vietnam. It is the country's commercial hub and its largest urban area. Finding its charms is more challenging amidst the "organized chaos", however if you take the time to discover the hidden treasures it will be worth it. The real estate market is already popular with expats and investors.
---
DA NANG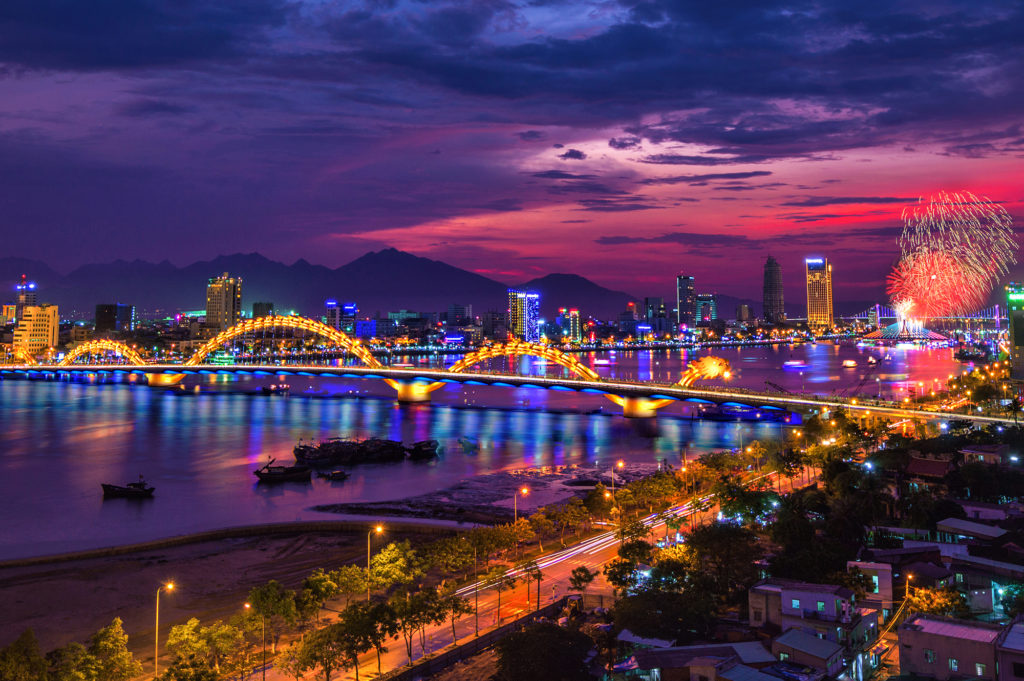 Da Nang is known as the tourist capital of Central Vietnam and has seen a significant growth in international tourist arrivals. It is becoming more popular for wealthy foreign buyers and retirees, which is likely due to the stunning coastline which stretches along 30 kilometers.
The city also boasts its close proximity to several UNESCO World Heritage sites. Including the old town of Hoi An, the My Son ruins, and the imperial city of Hue. Investors are encouraged to be living in such a dynamic and booming city but away from big city problems, such as air pollution and traffic.
There are numerous beachside properties with stunning ocean views or prime properties running alongside the Han river with a closer proximity to city life.
Da Nang International airport is only 2km from the city and is one of the biggest and most developed airports in Vietnam, with a capacity to welcome 12 million visitors a year. More tourists also mean more opportunities for investors.
For foreign investors, Da Nang is one of their favorites, which is partially due to the Government's flexible policies including tax incentives, increasing investment opportunities and tourist development. According to the Investment Promotion Agency, Da Nang reached US$ 112 million in 2017.
There are 24 universities and colleges and 50 vocational training schools. Healthcare facilities and hospitals with English speaking staff are numerous and of a high standard.
---
Real estate for sale in Da Nang
---
E-mail: bizlen.team@gmail.com
Facebook: Bizlen Team
Phone number: +84 354 900 977