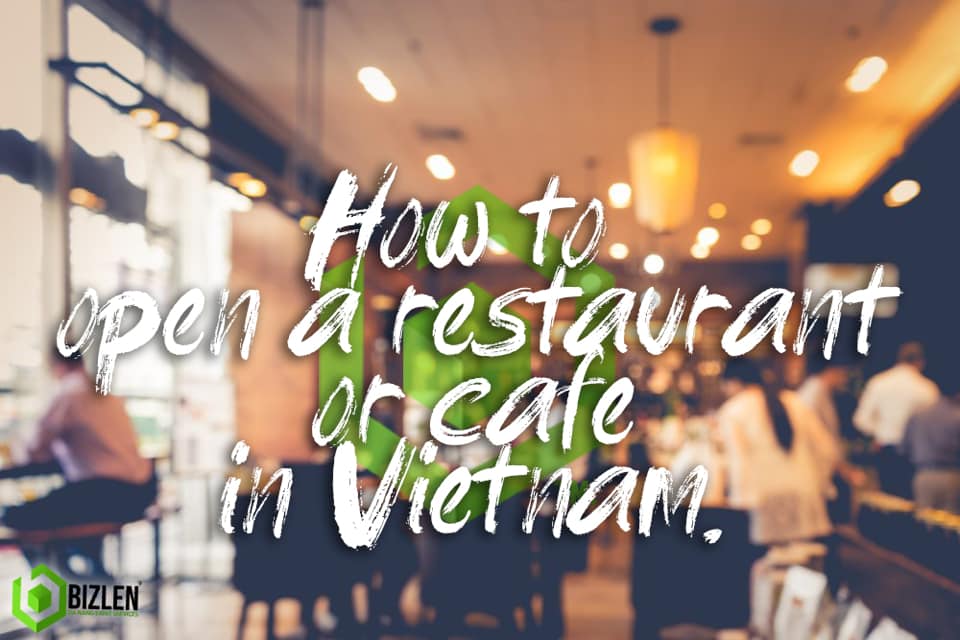 Have you ever dreamt to open your own cafe or restaurant in Vietnam, Da Nang?
Opening a cafe or restaurant in Vietnam
Well, first of all you will be glad to know that there are no restrictions on foreign investment in regards to opening a cafe or restaurant in Vietnam / Da Nang.
How to open a cafe or restaurant as foreigner? You can either do it together with a Vietnamese partner. Or you can do it completely on your own.
The certificates needed to open a cafe or restaurant as a foreigner
If you decide to do it on your own, you will need to apply for two important certificates. First, the investment registration certificate ("IRC"). And second, the enterprise registration certificate ("ERC").
The idea of the IRC, is that you register your investment project with the local Department of Planning and Investment. The certificate will include information such as your name, address and location. And also the objective, scope, and investment capital of your project.
In theory, it should take fifteen (15) working days to obtain the IRC. But in practice, this is usually a bit longer. Indeed, you will need to provide an address for your cafe or restaurant. A memorandum of understanding with your future landlord will normally be sufficient for this purpose.
Da Nang is a city that follows the rules. It is always best practice to make sure that you have a legal entity and all the correct licences. This will also help you with your business including finance, selling your business in the future, scaling, obtaining investment, able to get a residence card and lots of other benefits of opening a business in Da nang or Vietnam in general.
For the ERC, you will be registering your company with the Vietnamese authorities. This certificate will include information such as your company name, identification number, address, legal representative of the company and the charter capital. Usually this step should only take three (3) working days, but in practice you should calculate a bit more time.
How much charter capital will I need?
Regarding the required charter capital, please note that the law does not provide for a specific minimum amount. However, the authorities will closely look at the amount of money that you plan to invest in order to decide whether you are serious, and whether your project is feasible. The Department of Planning and Investment will have discretion on the charter capital amount and they will decide on a case by case basis.
What's next after getting my investment registration certificate and enterprise registration certificate?
After you will have obtained the IRC and the ERC, there are a few more steps to complete. These include: (i) publishing your company on the national registration website, (ii) obtaining a company seal and registering it, (iii) registering with the tax authorities, purchasing value added tax (VAT) – invoices and paying the annual business license tax, and (iv) opening a bank account.
Will there be other licences and certificates needed?
Depending on your specific plans and on the scope of your business, you may also need to apply for: a food safety and hygiene certificate, alcohol selling license, advertisement license, environment protection certificate, and a firefighting and fire prevention certificate. Good to know: you would apply for these after your company will have been set up. However some of those may not be required. Once you've got what you need, you will be good to go, and you can start preparing your signature dish!
????Bizlen™ and our trusted legal partner can advise and support you on any legal services & business development services. "How to open a cafe or restaurant as foreigner"
Apart from business start up and development, we can also help you to find commercial spaces, offices and residential properties in Da Nang and Hoi An, we provide translation and visa services, investment opportunities in real estate and start-ups.
How much will it cost in total?
Each business start up depends on which licenses you need, however we are sure it is not as expensive as you expect. As you can see in our general https://bizlen.com/service/business-set-up-in-vietnam/ it may cost around $1,750 to set up a legal entity.
Do you have any more questions about prices or how to set up a business in Da Nang or Hoi An? Send us an email and we will get back to you. Don't hesitate to ask us any questions on how to open a cafe or restaurant or any other topic.

???? Contact us to schedule a first meeting free of charge, and let's see how we can help you!
—————
E-mail: bizlen.team@gmail.com

Visit our Facebook Page! Or Contact us via Facebook messenger.
Our head office is located in Da Nang, To arrange a free consultation meeting please contact us via email.